I'm feeling excited today – there are new projects bubbling away behind the scenes – a much needed creative distraction from all the lobbying and campaigning of recent months.
One of our projects is taking our Little Book Wedding Directory to the next level in terms of design and functionality. I'm so proud of our Little Book and the plans we have in place to enhance and develop our supplier resource, and so it is with great pleasure that I get to shout about one of our existing and much loved Little Book Wedding Directory members, the splendid Hampton Manor.
Hampton Manor is the most beautiful country house wedding venue located in Solihull, in the heart of West Midlands.
These images were not only submitted but also taken by Hampton Manor's Creative Director, Fjona Hill…
"Whist vibrant reds and oranges normally steal the show at autumn, we leaned away from the more classic colours to explore autumn's earthier sister."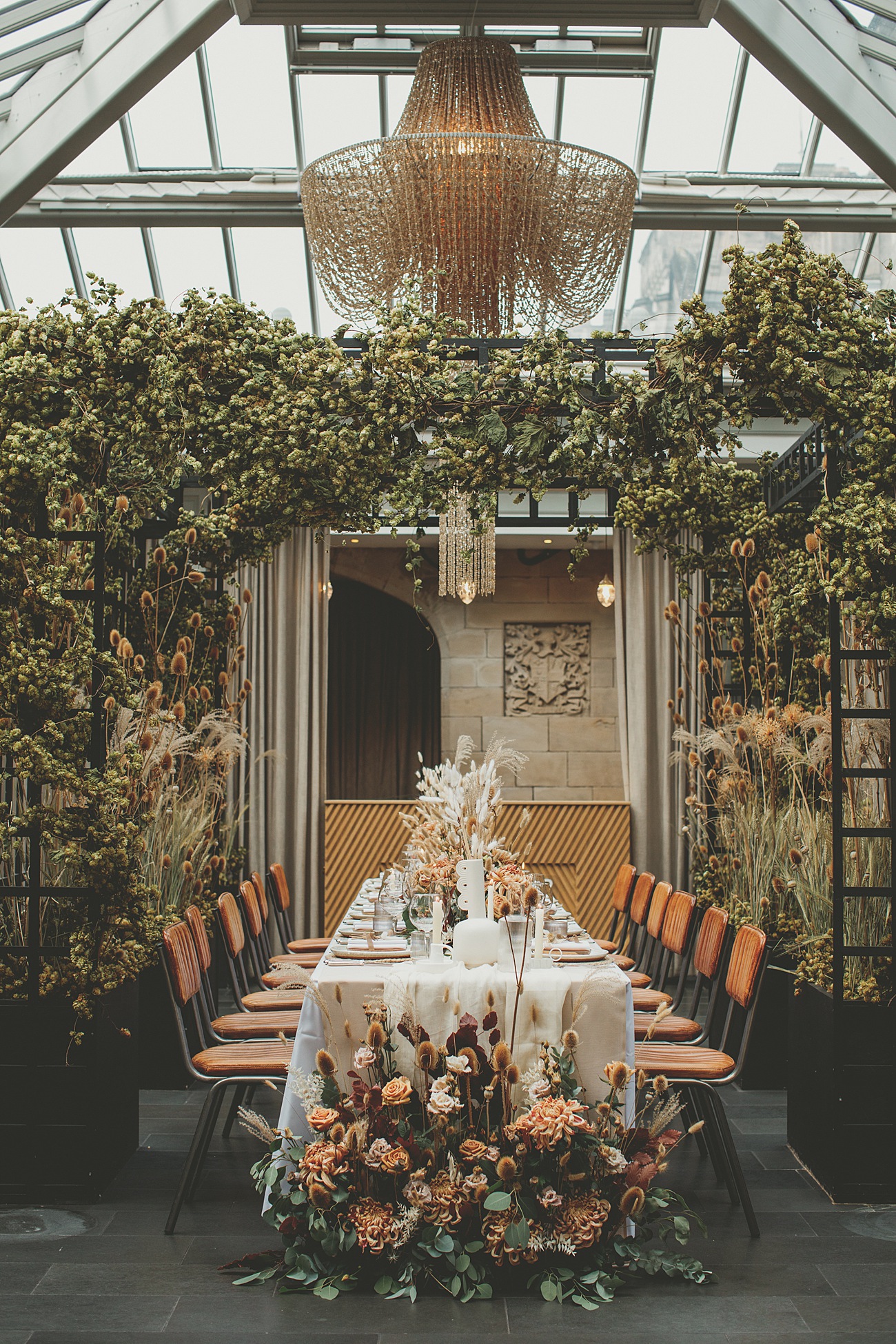 "Our 45 acre estate and historic manor house are created for the foodie couple. As a Michelin starred house, we are always in rhythm with the seasons."
Free from fuss and formality, this is a house you can call home. Curl up on the sofa in the parlour, get competitive over the old bar billiards table in Fred's, discover new tipples at the Maker's table and sip cocktails to your favourite vinyl.
With their gourmet context, Ava Event Styling took harvest as their inspiration – hops, wheat and barley were our ingredients for this shoot where the wedding feast is never far from our guests' thoughts."
"The bleached highlights. alongside those of ruscus and bunny tail grass, gave inspiration to our story of 'blonde autumn'."
A lovingly restored country manor, refreshingly reimagined. We have fifteen individually designed rooms and a cottage with 4 bedrooms for friends or family to gather. The house embraces its arts and crafts history with a fresh and modern touch. Our guest accommodation is rated 5 star Gold by the AA.
"These were paired with the muted tones of toffee roses, copper chrysanthemums and brownie miscanthus, dried poppies and alliums for our restrained colour palette."
"Ava Event Styling created a trellis structure around the central table, creating a striking way to draw focus to a central 'top' table."
"The table was heavily layered using cheesecloth, muslin, rattan place mats, wooden and stoneware plates."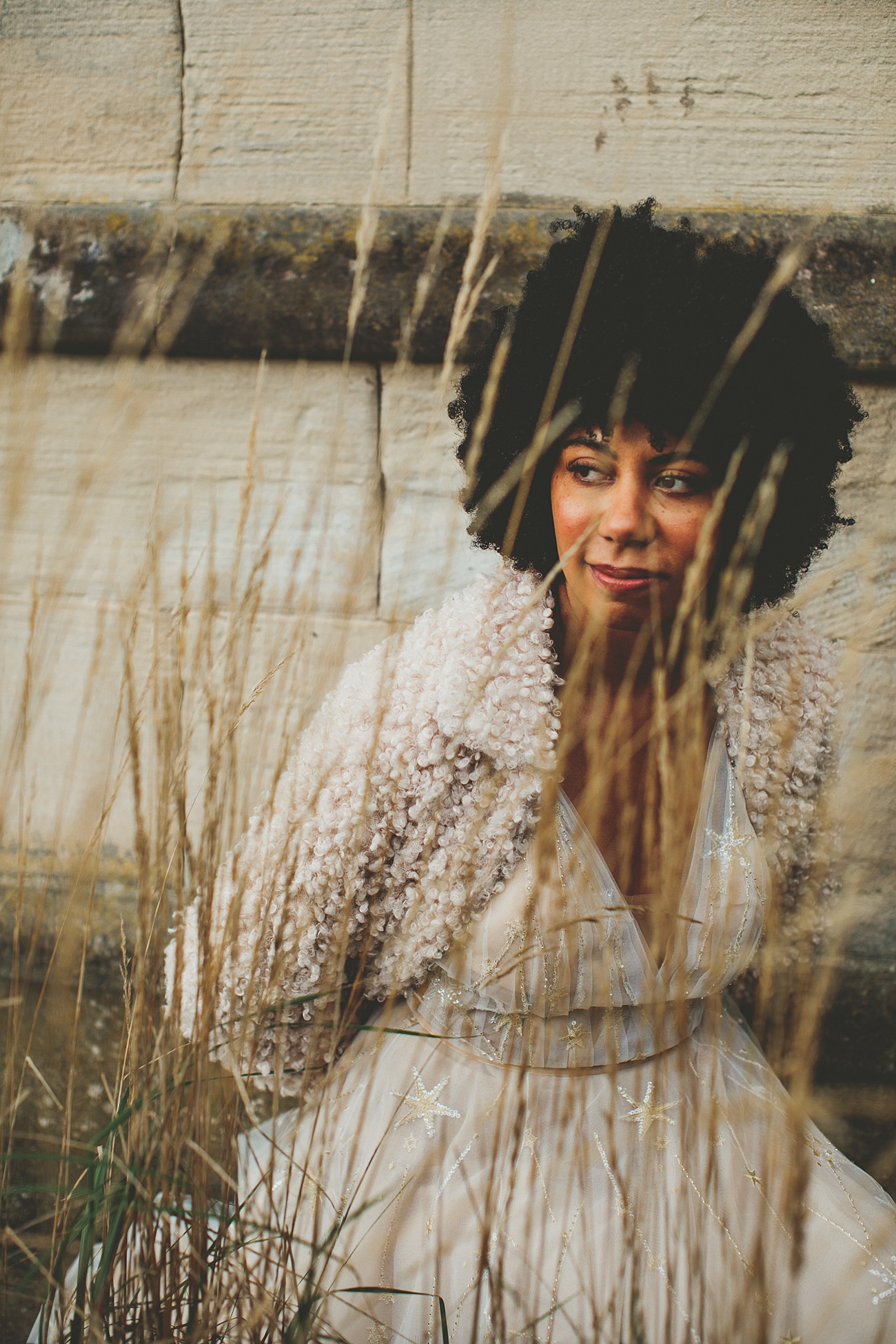 "Following on from the trend for 'concrete' finished cakes, Ben The Cakeman decided to progress that idea on and created a cake designed to reflect a rust-effect finish to complement the autumn season."
View Hampton Manor's Little Book listing
The cake was finished with a lace applique design akin to that which you find on a traditional wedding dress. Ava Event Styling then dressed the cake with a cluster of fresh flowers from the floral ingredients."
"With such subtle colours as our backdrop, the dresses from Cicily Bridal were allowed to take centre stage. Lucy from Cicily Bridal selected dresses from from Charlie Brear and Willow by Watters."